We at Dr. No's would like to offer our sincere thanks to everyone who helped make Free Comic Book Day 2010 a great success!
Our guests, superstar artist Mark Bagley and writer extraordinaire Brian Reed. were well-behaved and only devoured 1 very small customer, pictured below, but that small nourishment was enough to power them through and they were kind enough to stay late to make sure everyone got a signature or a wonderful sketch!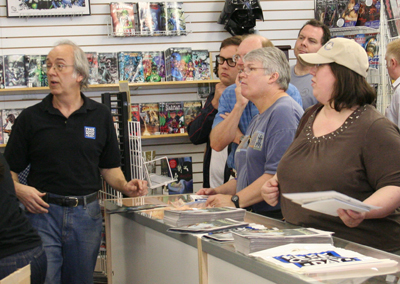 Just a few of the more than 1500 people who showed up to enjoy more than 7000 comics that were given away on May 1st.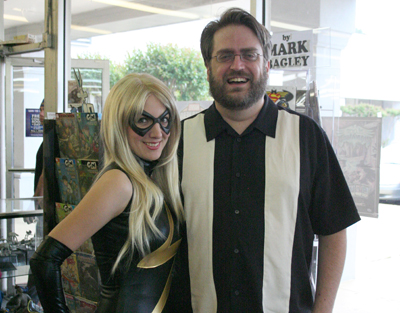 Who said Ms. Marvel was cancelled? She seemed to be going strong at Dr. No's, as Brian Reed (who wrote her comic book adventures) can attest!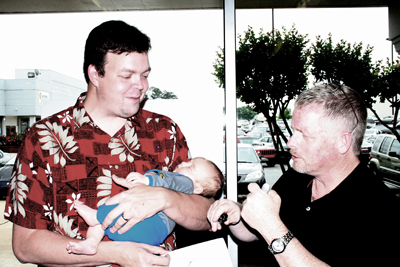 Mark Bagley misunderstood a request for a sketch
for
a child as a request for a sketch
on
a child.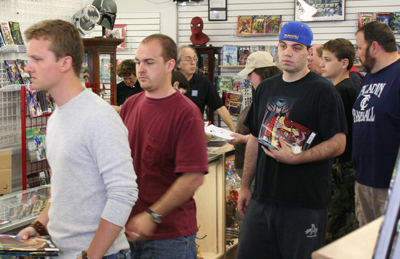 Hundreds of guests enjoy the must-have items available for sale as well as the many free comics.
Hey, don't worry, Sharpie autographs are only
semi
-permanent!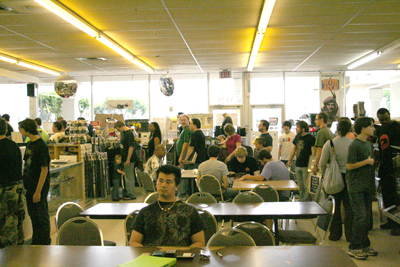 Scores of fans lined up for autographs and sketches.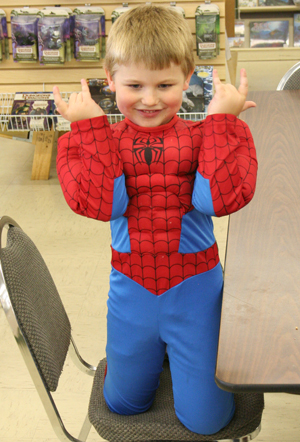 Marvel premiered the latest version of Ultimate Spider-Man at Dr. No's!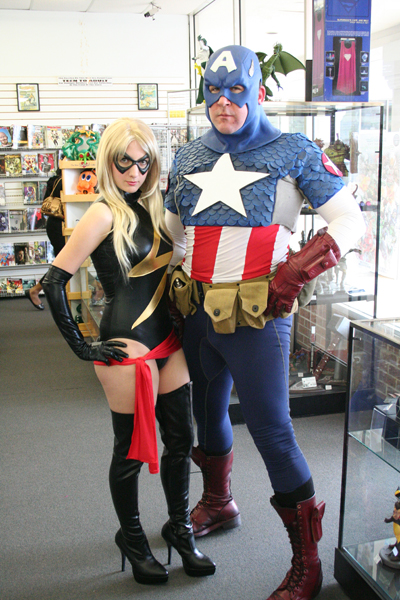 As impressive as these costumes are on film, they were even moreso in person! Ms. Marvel and Captain America brightened the day with their surprise visit.